I don't care about Grand Theft Auto IV.
It was released April 29 and I didn't care then either.
When I was younger I searched for Carmen, sleighed dragons in Zelda and raced Super Mario cars, and didn't blow things up and steal people's shit. Toto, Cansas seems a long way away...
But it seems I've found myself in a little predicament. Question: Is it OK to hate a game, but ADORE the sound track?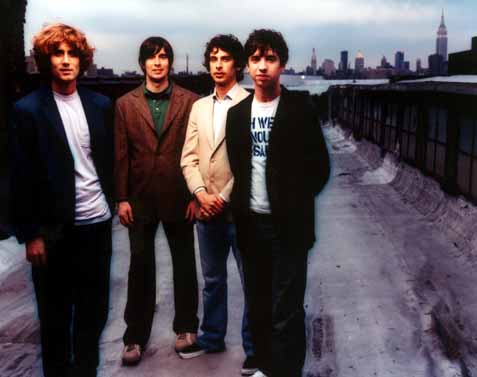 'No Sex For Ben' is a previously unreleased Rapture B-side produced by Timbaland and features at some point in the video game (I wouldn't know exactly where obvs, perhaps in between the killin, stealin and bashin?)
No Sex For Ben (zshare)
I've been holding on to this for a while. I hadn't wanted to post it because I was waiting to see it if would eventually become available in Australia, but looks like it wont.
(Dear The Rapture,
If you'd like me to remove the file, just shoot me an email and Ill do it.
Love, Michaella)
Until then, enjoy!
PS. Do you think the song is about
this
guy?