But this is urgent.
How does one maintain The Pip?
For some time now, Neha and I have been rocking The Pip (arguably The M.I.A and The Lou).
or The Mai Hem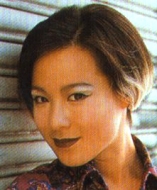 But as the regrowth-clock marches forward i'm starting to panic that my hair will become a mega-embarrassing 3-toned instead of the utterly-desirable 2 tones.
How should I proceed? Is it advisable to dye the dark section (new regrowth incl.) even darker, or should I keep lightening the light bits?!!
As more and
more people
contemplate getting The Pip we must find out the definitive answer to this nuanced question.

BONUS: A Brief History Of The Pip
Back in the days when everyone was just rocking The Rachel, Pip cleverly combined The Rachel with THE REVERSE PIP! (while still managing to look like a total babe)
The Pip in its nascent stages, earliest recorded documentation:
Unsure of how to end this post so will just ape Hipster Runoff:
LUV U THE PIPS